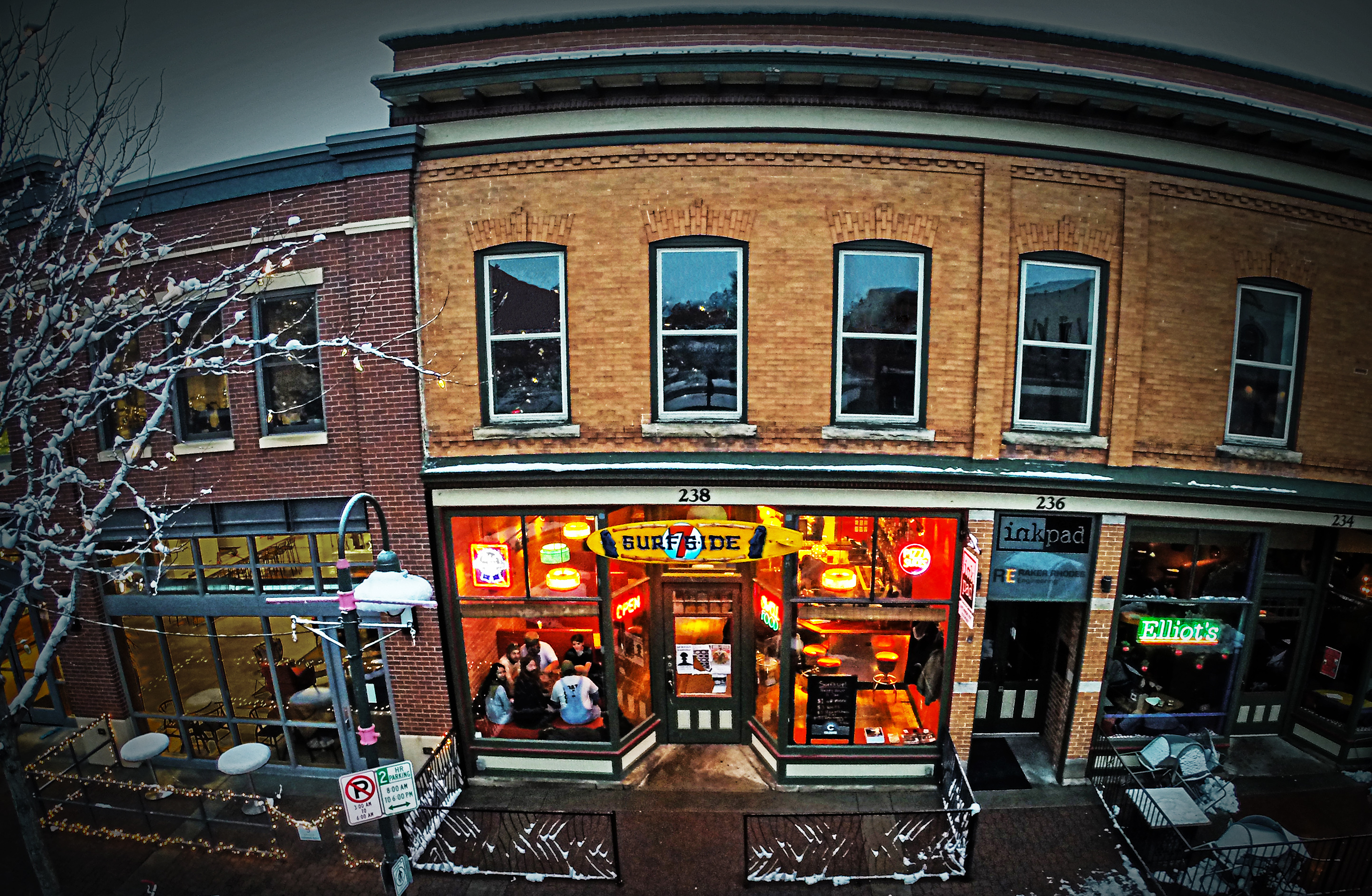 Welcome to the Surfside 7
WE'RE OPEN!: Come visit us at 238 Linden St. in Old Town Fort Collins. We open daily at 3pm.

HUNGRY?: Check out our new winter menu.

ONLINE TICKETS:
1/14/18 The Dwarves
2/15/18 Tim Barry

STAY UPDATED: Follow us on Instagram, Facebook and Twitter. We look forward to seeing you soon!