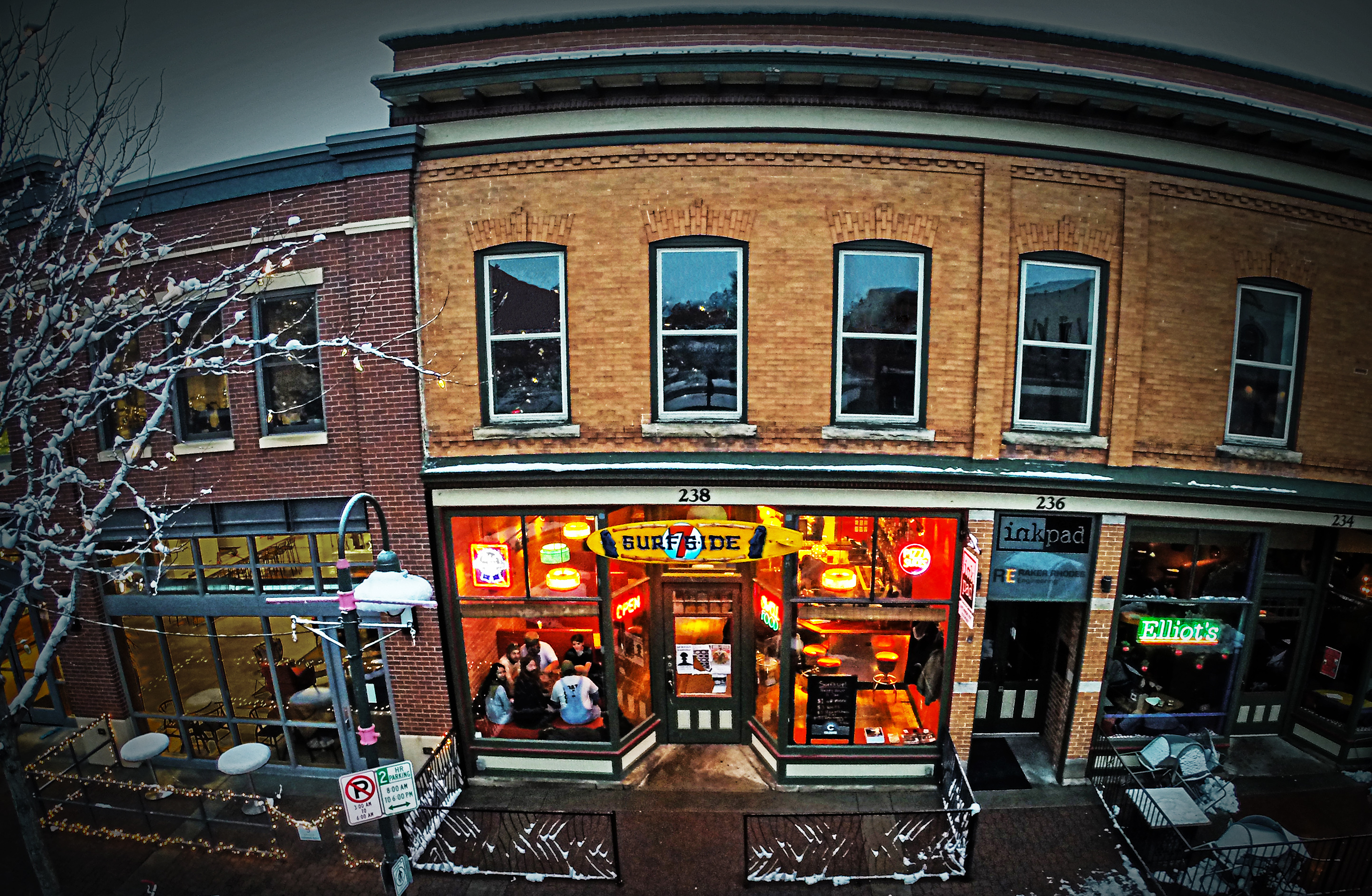 Welcome to the Surfside 7
Welcome to the online home of the Surfside 7.

NOW SERVING LUNCH!: Stop in and check out our brand new lunch menu! We're now open at 11am for all your lunch needs.

WE'RE OPEN!: Come visit us in our new location at 238 Linden St. in Old Town Fort Collins.

UPCOMING SHOWS:
November 10th: The Appleseed Cast

STAY UPDATED: Follow us on Facebook and Twitter. We look forward to seeing you soon!